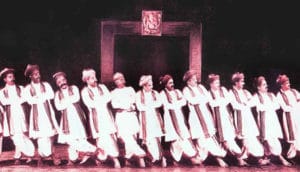 A masterclass in playwriting, directing, storytelling and theatre experiments.
I'd watched Ghashiram Kotwal on YouTube and was thoroughly impressed with the unique way of presentation, the combination of folk arts used in it and the dialogues in verse of most of this 2-act play. I'd been looking for it's script. And ironically found it's English translation by Jayant Karve and Eleanor Zelliot, in my neighborhood public library in Cincinnati before I could get a copy of the original Marathi script by Vijay Tendulkar (thank god for libraries and thoughtful librarians). It is an excellent translation but as a Marathi native, I see a lot of figurative wit is lost in translation. So, my search for the original Marathi script is still on.
'Absolute power corrupts' is the crux of this story based in historical facts (but not completely) that courted a lot of controversy when it was staged. The play (can it be called a musical?) throws light on themes of caste, gender, outsider-insider (migrants), power, 'law and order', hypocrisy in a society… At times it paints a dreadful picture of an irrational authoritarian regime. But it handles these serious themes with music and beats and dance. The use of two distinctly opposite folk music forms – devotional and lavani (erotic) to show the dichotomy that coexist within an individual and the society with labels; good-bad, right-wrong, moral-immoral is sheer genius – both on page and on stage.
The white and red human curtain (made of 12 male-actors dressed in traditional Brahmin costumes of the time, standing side by side is mind blowing. It stands in for (a) elaborate sets – changing swiftly with the scenes, (b) a live orchestra – with most of the actors also singers or musicians and (c) an army of actors – the chorus!!!
The dialogues are short and sharp. The quick exchanges between actors sets the pace and tone for the scene.
While it is a significant play that brings to light some grim realities in the society that the middle class almost always brushes Uber the carpet, Ghashiram Kotwal is undoubtedly a masterclass in theatre!!
Interestingly, 'Raja Ranila Hawa Gham' Tendulkar's children's play is also in verse and technically (stagecraft wise) intended to be on similar lines as Ghashiram.