In world full of options and distractions and instant gratification, how can children make wise choices?
The ability to identify one's need and to prioritize needs over wants is one of the most significant lessons in financial literacy for children, that may also be the key to emotional well-being and this must be shaped from a young age.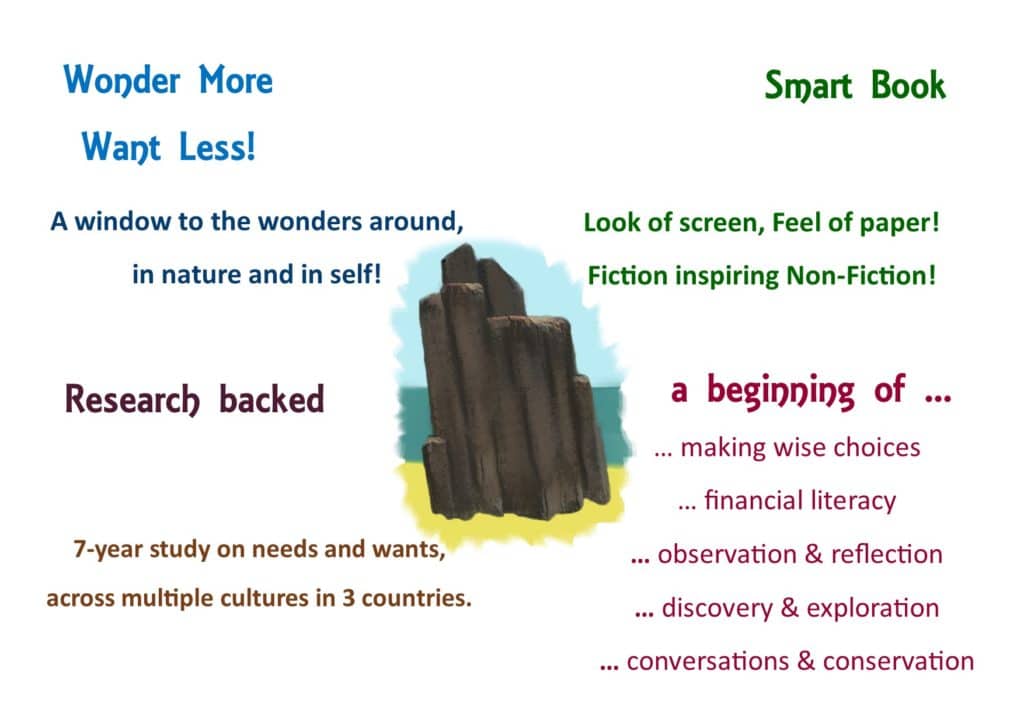 Pictures & Text! Fact & Fiction! Entertainment & Education!
Visual & Tactile, with look of screen and feel of paper.
Multidisciplinary. A simple story inspires exploration of self and surrounds. And an engaging non-fiction, paves the way for the exploration.
Phone may have become smart, but book has always been making the reader – smarter.
Beach Bungle is a package for young, developing readers (K-2), designed to feed their curiosity, build reading capability and remind of being conscious of one's choices. Based on the theme of needs and wants, Beach Bungle has 2 sections;
a. Story and
b. Information and engaging activities (stemming from the story).
The author has done pioneering work in financial literacy for children and young adults in India. This is her fourth book in the area. She was later mentored by publishing veteran Cathy Tasker in Australia to write fiction for children. The illustrator is a noted artist and retired teacher.
'We love this book, young and old. Lighthearted, hopeful and thought-provoking at the same time, it brings a message that kids will easily get. Let the kid read it to the adult! We also love the illustrations. The gulls wear their personalities on their sleeves. And the colors of all the things in the "collection" show the wild riot of human-made products.'   – ​ K. Vanderstraeten
Blurb 
Jay's first play day on the beach, with big sister Olive, is going all well until…   Experience pure fun and discover the key to making wise choices with Jay, as  he learns a big lesson in this fascinating fable illustrating needs and wants.
Would it not be nice if children, WANT LESS and WONDER MORE?